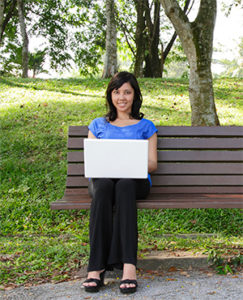 Wouldn't it be nice if you could borrow time from people who don't need as much as you do?
Unfortunately, we can't change how much time we have in a day, but we can change how we use it! So let's stop wasting your time and talk about what you're really here for – time-saving services.
Wolverine State Credit Union is committed to offering convenient services to avoid unnecessary trips to the Credit Union office! Why wait in line on a payday for what you can do from the comfort of your own home or office on your own time?
On this site you will find:
Applications
Here you'll find online applications for loans, Credit Union services, and even membership. With our secured site, applying online is safe and convenient.
Info Desk
Here you'll find our fee schedule, privacy policy, and helpful financial calculators.
Want more information on anything you've seen on this site? Request it by sending us a feedback form!
Search
Still looking for something in particular? Save time by doing a quick search with the search box at the top of the page.
Just use the login box at the top of our website, this will take you to our home banking web page to log on to your account.
Wire Instructions
To make a wire transfer, please provide the following instructions to the sender to ensure prompt credit to your Wolverine State Credit Union account.
Wire to Alloya Corporate Credit Union
26555 Evergreen Rd, STE 125
Southfield, MI 48076
Routing # 272478075
Further Credit to Wolverine State Credit Union
1381 N Bagley St
Alpena, MI 49707
Routing # 272476446
Final Credit to Member's Name and Account Number