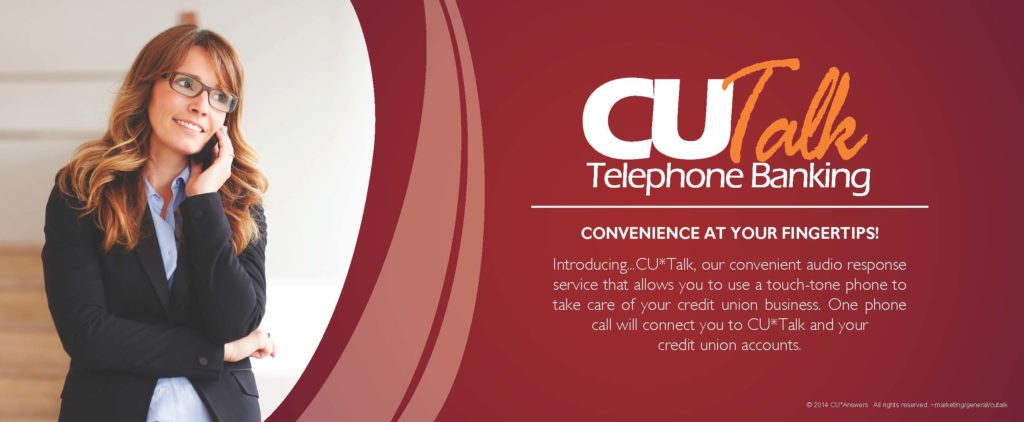 It's easy to use, just call CUTalk toll free at 1-800-860-5704 (CU Access code: 132) from any touch-tone telephone. With a Personal Identification Number (PIN), you can access your accounts for many purposes, including:
transfer funds
make loan payments
account information
checking account transactions
loan balances, payoffs, payment due date and interest
Whether you're at home, at work or anywhere else you can access CUTalk 24 hours a day.  Contact your credit union for information about CUTalk and your pin number.