Wolverine State Credit Union Mortgage Checklist
At Wolverine State Credit Union, we want to make your mortgage process as smooth as possible. We understand your time is valuable and have compiled a list of the necessary documents we'll need. Please use the checklist below to assure that you have the appropriate documents ready.
Completed Uniform Residential Loan Application
Photo ID for all applicants
Most Recent Account Statements (Previous Two Months)
(Example: Savings Account, Checking Account, 401K, IRA)
Income –

Recent 30-Day Paystub History
Federal Tax Returns + All Schedules (Previous Two-Year History)
W-2 Forms (Previous Two-Year History)
1099 Forms (Previous Two-Year History)
Social Security Award Letter/Retirement Letter

Real Estate Owned –

Homeowner's Insurance Policy
Two Most Recent Property Tax Bills
Most Recent Mortgage Statement

If you are applying for a mortgage to consolidate other debts, bring a copy of your most recent account statements for all items you wish to pay off (ex. credit cards, home equity loans, personal loans, etc.)
Signed Purchase Agreement
Mortgage Process Made Easy
At Wolverine State Credit Union, we strive to be Interactional, not transactional. Our team will guide you through each step of the mortgage process.
→ Easy online application
→ Mortgage team works directly with your agent/seller
→ Fast application to closing process
→ Sign your documents anywhere, anytime using e-signature
→ Transparency in document requests
Give us a call! We'd love to work with you!
Meet our Mortgage Loan Officers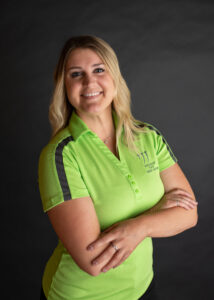 Kelsey MacNeill
Mortgage Loan Officer
NMLS #1952594
Phone: 989-356-1880
Email: kmacneill@wolverinescu.com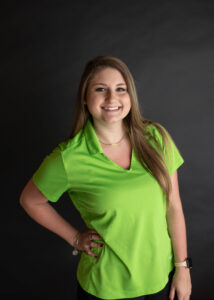 Morgan Hayka
Mortgage Loan Officer
NMLS #1992981
Phone: 989-356-1880
Email: morganh@wolverinescu.com