We are organizing and hosting a 5k run and 1mile fun walk on Saturday, June 17th, 2023 to raise money for the Boys and Girls Club of Alpena. The run will begin at the Alpena bi-path on Carter Street, downtown Alpena, Michigan. The 5k run will begin at 10:30am and the 1 mile fun walk will begin at 11am. All proceeds will support the Boys and Girls Club of Alpena.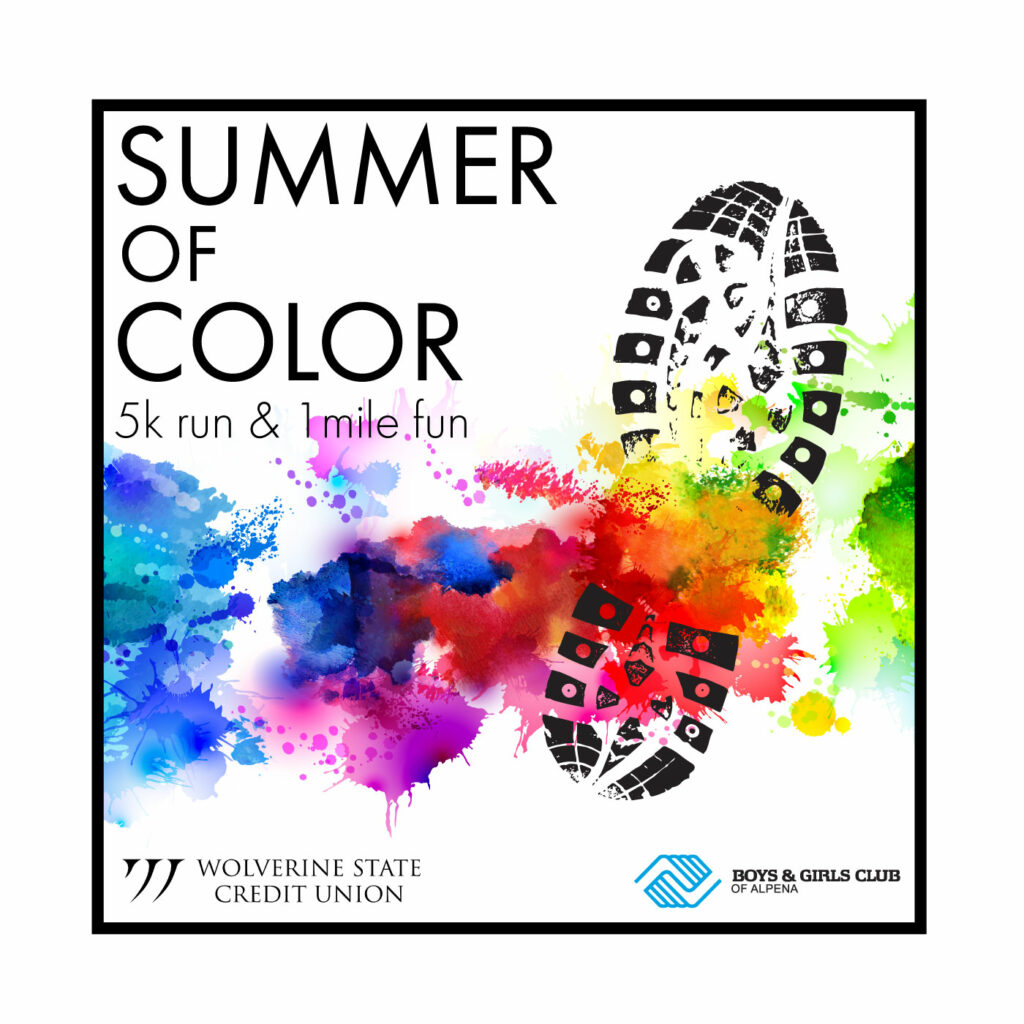 The Boys and Girls Club provides a safe place for kids to learn, grow and have fun after school and all summer. The club provides programs on science, technology, engineering, arts. mathematics, finances, sports, culture, history and more! Kids meet new friends, have social interaction and have access to recreational activities and resources that is important for their development. The club provides kids with role models and a foundation to help kids succeed as they prepare for the next phase of life. It is a place where great futures start.
The Boys and Girls Club of Alpena is currently raising funds to support the opening of their new building. This expansion will provide the club with more much needed program space. More space will allow the club to organize and host more children, activities and programs. We believe in our next generation and we hope you will join us in supporting them!
After the race there will be a celebration! Music and food trucks will be available at the Red Brick Tap & Barrel River Street Vault outdoor park & bar. We will also have fun games and activities for kids including the WSCU Dunk Tank.
To register, follow this link and select "Early Bird 5k Run Participant" or "Early Bird 1 Mile Fun Participant" now.
If you are interested in sponsoring, you can also click here to see the sponsorship opportunities. The sponsorship opportunities will be listed under the "Tickets" area with three different options: Event Sponsor $500, Rainbow Route Sponsor $250 and Color Blast Sponsor $100 with different benefits for each level. Email: lorenj@wolverinescu.com for more details.
See you there!
Route: